mara Ciseaux á cranter Boy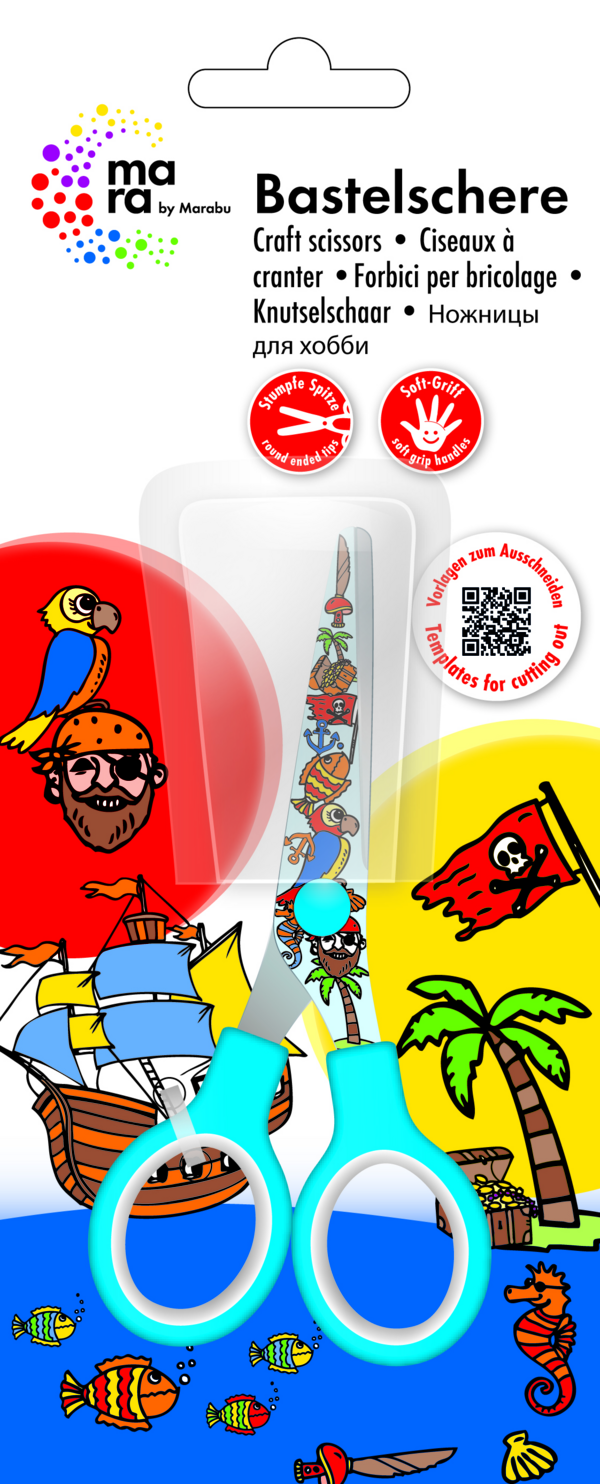 Colourful craft fun for little pirates!
The colourful craft scissors with printed blades are ideal for children's hands. The rounded tips provide maximum safety and the soft touch handle supports correct handling of the scissors. With an overall length of 13 cm, the scissors are ideal for all craft projects. For cutting paper, cardboard, film, fabric, etc. The QR code on the packaging can be used to download great designs and learning tools for cutting out.
blunt tip
soft handle
printed scissor blades
scissor size 13 cm